Call for Proposals-Armenian Language in the Digital Age
CALL FOR PROPOSALS
ARMENIAN LANGUAGE IN THE DIGITAL AGE
Advancing Armenian Language through Information Technology and
New Communication Tools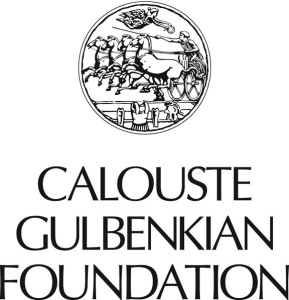 In June 2015, the Armenian Communities Department (ACD) of the Calouste Gulbenkian Foundation and the Tumo Center for Creative Technologies (TUMO) organised a joint workshop in Yerevan to discuss challenges and opportunities at the intersection of IT and the Armenian language. Thirty invited experts addressed the gap between the Armenian language and developments in IT, and proposed concrete suggestions and initiatives for the advancement of Armenian in the digital age. It also initiated discussion within the larger community of academics and practitioners to identify key projects and potential funding sources for them.
Among the participants were linguists, IT professionals, writers, teachers, font designers and publishers, representing both Eastern and Western Armenian and spanning the spectrum of specialties across technology and language. The workshop discussions resulted in six main areas that need to be further explored through developing projects, processes and products. Of the six, the following three are being prioritised for funding in 2016 through this call for proposals:
1. Project(s) dealing with the technology layer, to create a Western Armenian National Corpus (WANC), based on which a universal Western Armenian spellchecker can be developed, as well as other language tools, to be used in various digital platforms. It should include components that could be used in various applications.
2. Project(s) dealing with the language/education layer, to develop various digital and interactive resources for teaching purposes of both Western and Eastern Armenian, specifically in the diasporan content.
3. Project(s) dealing with the content layer, to generate online content and encourage literary production in both Western and Eastern Armenian.
Two further areas that need to be addressed at a later stage include the accessibility and quality of Armenian translations of books for adolescents and the lack of readily available Armenian typefaces in existing operating systems, as well as the dearth of Armenian typography designers.
In addition to the above, the sixth and final suggestion of the workshop, was to establish a Steering Committee that would act as a coordinating body dealing with issues and policies affecting the Armenian language and digital integration. This group will be set up after the review of the applications to avoid any conflicts of interests.
Through this call for proposals, we would like to invite interested parties to submit projects dealing with any of the key three issues identified above. The ACD will provide seed funding and will also solicit co- funding and partnerships for larger projects.
The animating objective of this initiative is to develop innovative digital products with long-term impact, so that younger generation of Armenians – especially in the diaspora – create, collaborate and consume using the Armenian language in the digital sphere.
The proposals should address one project at a time, clearly addressing each section of the project (issues, processes and outcomes/products). The three project focus areas are outlined on the chart on the next page.
Applicants should demonstrate clarity as well as covering the following key points:
o Demonstrated interest in the issues outlined.
o Proven track record in specific field.
o Overview of proposed project team and what each member will contribute to the project.
o A reasonable timeline with clear working steps.
o A breakdown of budget.
o Information about other possible funding sources.
o Potential collaborations and partnerships, especially if cross-disciplinary, as well as the ability/willingness to build on existing initiatives.
o Examples of previous works if available digitally (please include a working link and no large attachments.
To apply, please submit a detailed proposal in English of maximum 15 pages, starting with a one page executive summary. As an annex, include the CVs of all project team members. Please also include a detailed budget and timeline as separate and additional documents.
NOTE: Team members must demonstrate expertise in both technical aspects and linguistic/pedagogical aspects of the project.
Submissions should be sent to carmenias@gulbenkian.pt by 15 March 2016. The subject line must say: "Armenian Language in the Digital Age proposal" and must have the attached cover sheet completed. Shortlisted applicants will be invited for an interview including project presentation. The entire proposal review process can take up to three months. A special committee of experts not affiliated with any of the submissions will be set up by the Calouste Gulbenkian Foundation to review the applications and recommend finalists.
ARMENIAN LANGUAGE IN THE DIGITAL AGE
Project Proposal Cover Page
GENERAL INFORMATION AND CONTACTS
Organization name(s) (if proposal is submitted by organization):
Name of the contact person:
Project name:
Postal address:
Telephone (+country code number):
Email:
Website: